Our Products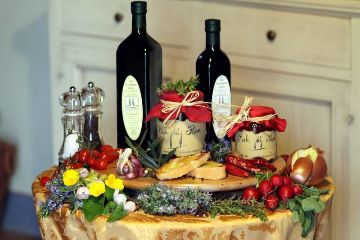 Olive Oil
The famous olive oil of the Tuscan hills, our extra virgin olive oil emerges for its colour and flavour and blends perfectly with raw and cooked dishes. Look around, our oil comes from these century old trees.
Honey
With the old production methods, respecting nature and the product, our multi-flower honey maintains all its organoleptic characteristics, which distinguish it as a handicraft product.
The Kitchen Garden
Zucchini, tomatoes, aubergines, basil, cabbage, salads and all the best that the can offer, make up the basic ingredients for our restaurants kitchen.